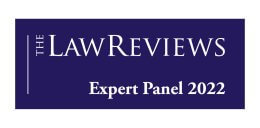 Jaclyn Tsai, Elizabeth Pai and Jaime Cheng have been named by the Law Reviews to its "Expert Panel 2022".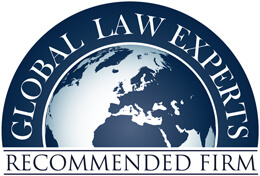 Lee, Tsai & Partners was named as "Recommended Firm" by GlobalLawExperts in December 2020.
---

Jaclyn Tsai was named as a "Recommended Attorney by GlobalLawExperts in December 2020.
2021 年 12 月 1 日
Aaron Chen & Sally Yang In September 2021, Fair Trade Commission fined food delivery platform Foodpanda NT$2 million for its improper restriction on trading counterparts' business activity and restrain competition constituting a violation of Paragraph 5, Article 20 of the Fair Trade Act. This article analyzes noteworthy aspects of this case and raises issues worthy of further discussion from a private practice perspective.
Greater China Practices
---
We resolve to undertake and unceasingly refine our legal professionalism with in-depth knowledge of technology, to assist overseas client in entering into China, and assist domestic clients in entering into ventures worldwide. By synergizing local wisdoms and international professionals, we, Lee, Tsai & Partners, equipped ourselves as a Greater China Local Firm.
---
Blockchain
Assisting our clients leveraging blockchain technology, providing advice on legal compliance and transparency for prospective ICOs and cryptocurrency exchange platforms, and exploring new innovative possibilities.
Technology Transfer / Intellectual Property Rights
We handle more than just legal issues complicated by modern technology; we go a step further with our ability to assist our clients in planning, arranging,and managing all aspects of intellectual property rights,including acquiring and transferring rights.
---
Media and Entertainment
Our attorneys understand the key value drivers in any media and entertainment transaction due to our possession of specialized knowledge and understanding of the uniqueness of the businesses in this industry.
Employment Law
We understand an employment policy built on a thorough understanding of the related law is vital to business efficiency and profitability
---
General Corporate Affairs
Recruitment and Employment, Contract Drafting, Contract Review and Advice, Customer Complains and Litigation, Consultation in Legal Issues Related to Business Operations
Dispute Resolution
Our experienced attorneys, including former judges and present arbitrator, evaluate our clients' potential liability and detect possible issues before they become problematic.
---
Competition Law
We are able to apply our knowledge and experience to help our clients ensure that their business strategies and transactions conform to competition laws in the required jurisdictions and that their interested are safeguarded.
Environmental Protection Law
Our experience in this area not only helps our client prevent the environmental liability but foresee the business opportunity alone with the future environment protection trend.
---
Maritime Law
We are highly skilled in this field of law, having acquired extensive knowledge and experience resolving substantial cases for our clients.
Patent Registration / Prosecution
Patent application, prosecution, re-examination, invalidation, appeal and administrative suits, infringement opinion and patent research, Patent Litigation.
---
International Trade Laws
Representing clients in dealing with proceedings initiated by jurisdictions including Argentina, Brazil, Thailand, Poland, Canada, E.U., India, Indonesia, South Korea, Turkey and the U.S.A.
Biomedical
Represent our clients for patent filing, patent protection, and patent licensing in the Greater China Area.
Energy Service
Participate in the proposed legislation of laws for Taiwan energy service industry and render our opinions to the energy service industry.
---
Tax
We assist our clients in accomplishing their business or personal objectives with maximum tax efficiencies and minimum tax exposures.